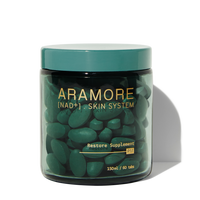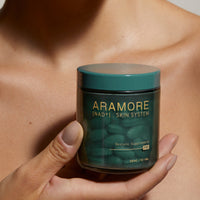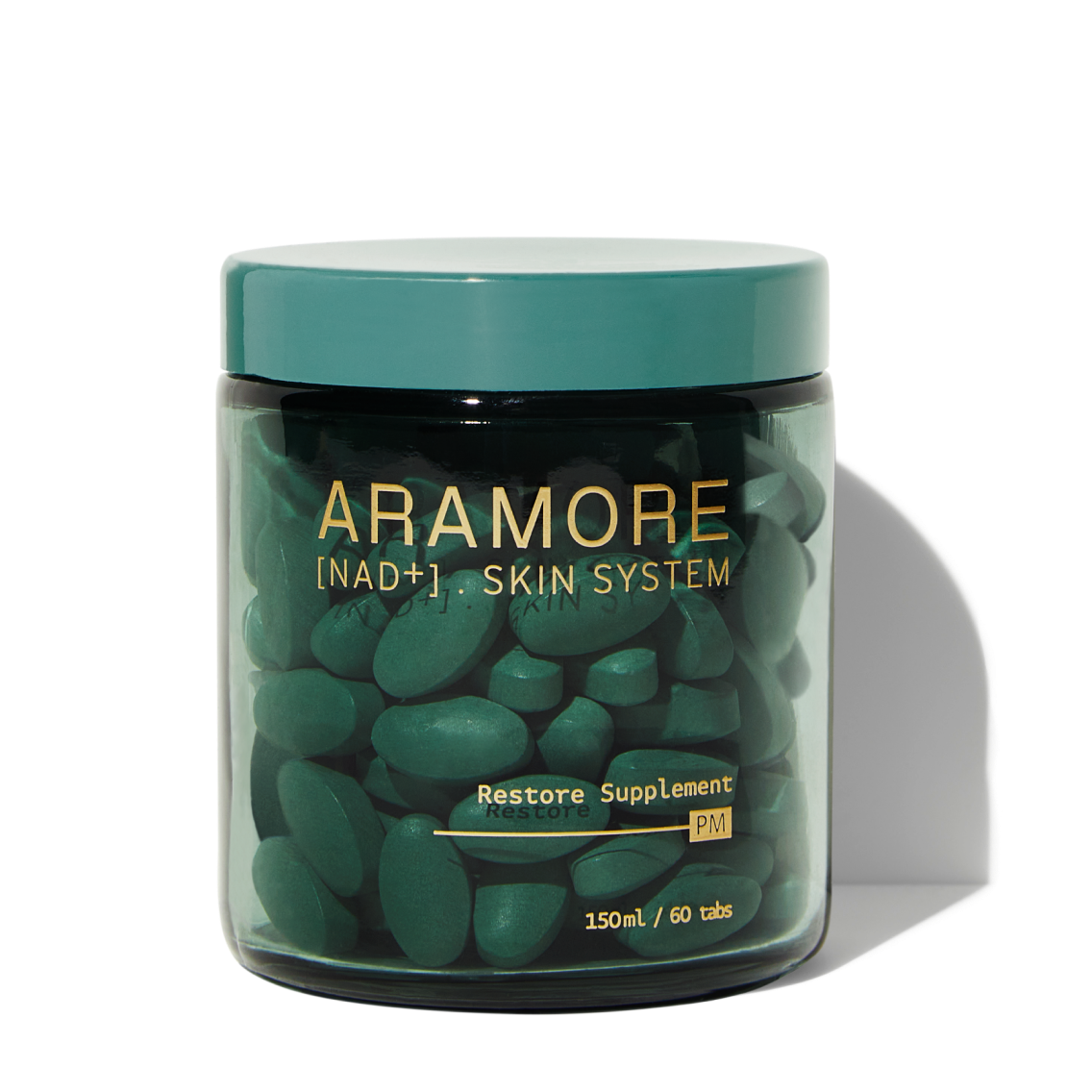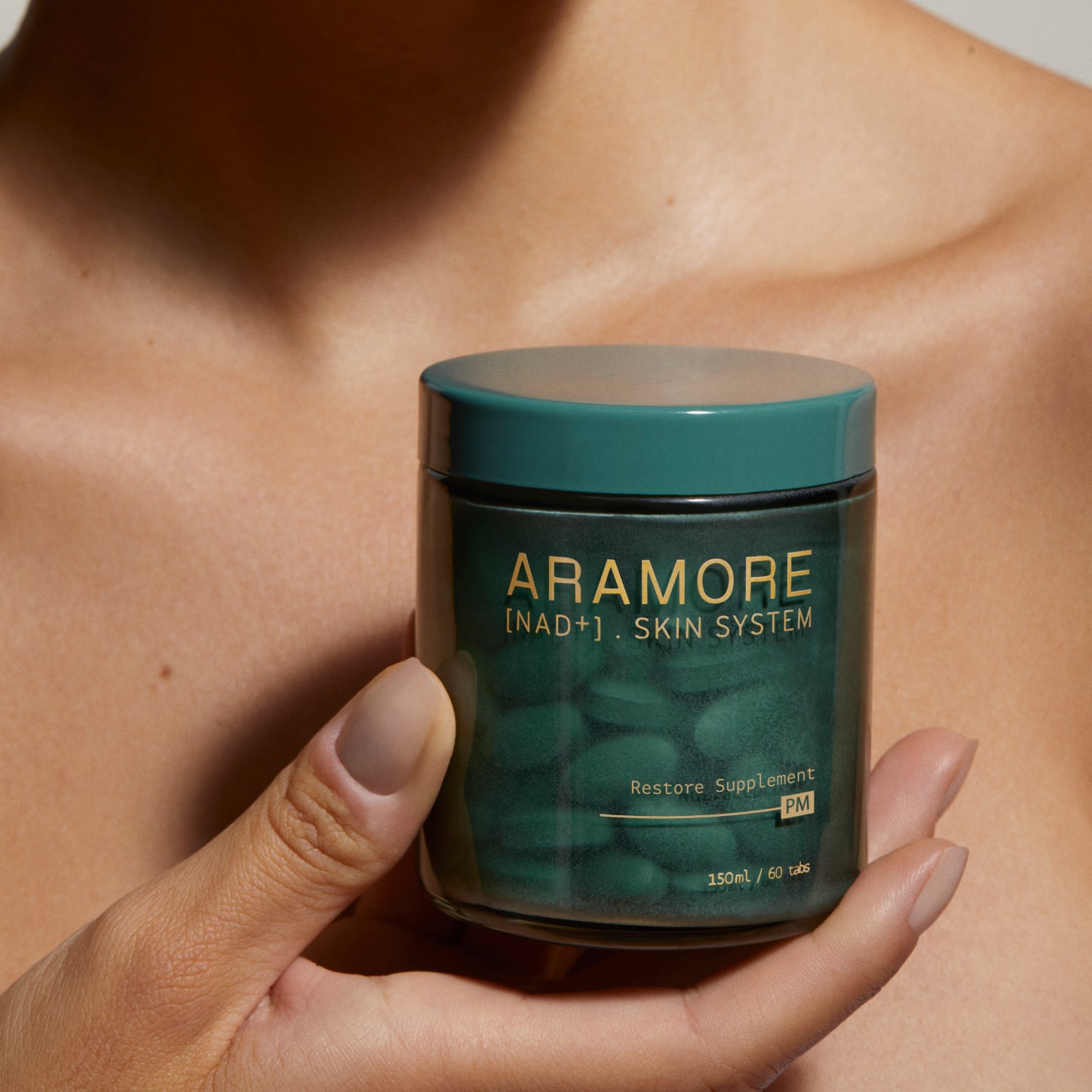 RESTORE SUPPLEMENT
During sleep, the body undergoes various repair processes, including tissue growth and repair, the removal of waste products, and immune system support. As we age, this becomes less efficient, leading to slower recovery and repair.
Our PM longevity supplement works with your skin's circadian rhythm at night to create the optimal environment for skin to regenerate itself. This synergistic formula works overnight to protect against the aging effects of stress and inflammation ("inflamm-aging").
The unique combination of scientifically validated bioactives support cellular renewal, anti-oxidation, clearance of senescent ("zombie") cells and collagen production, all critical factors to preserve skin's youthfulness. Wake up looking—and feeling—refreshed and alive. 

60 pills / 1 month supply
BETTER SKIN STARTS INSIDE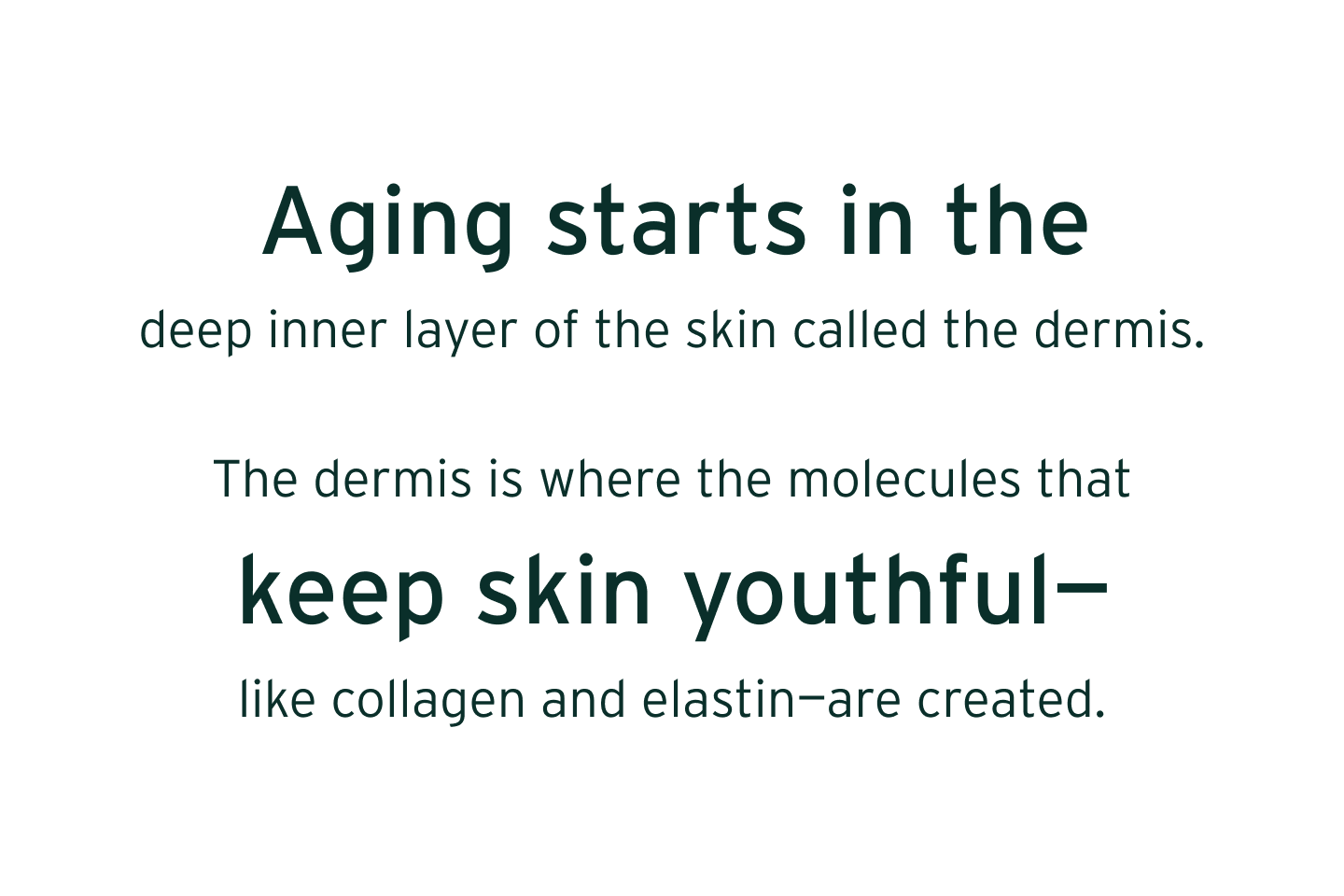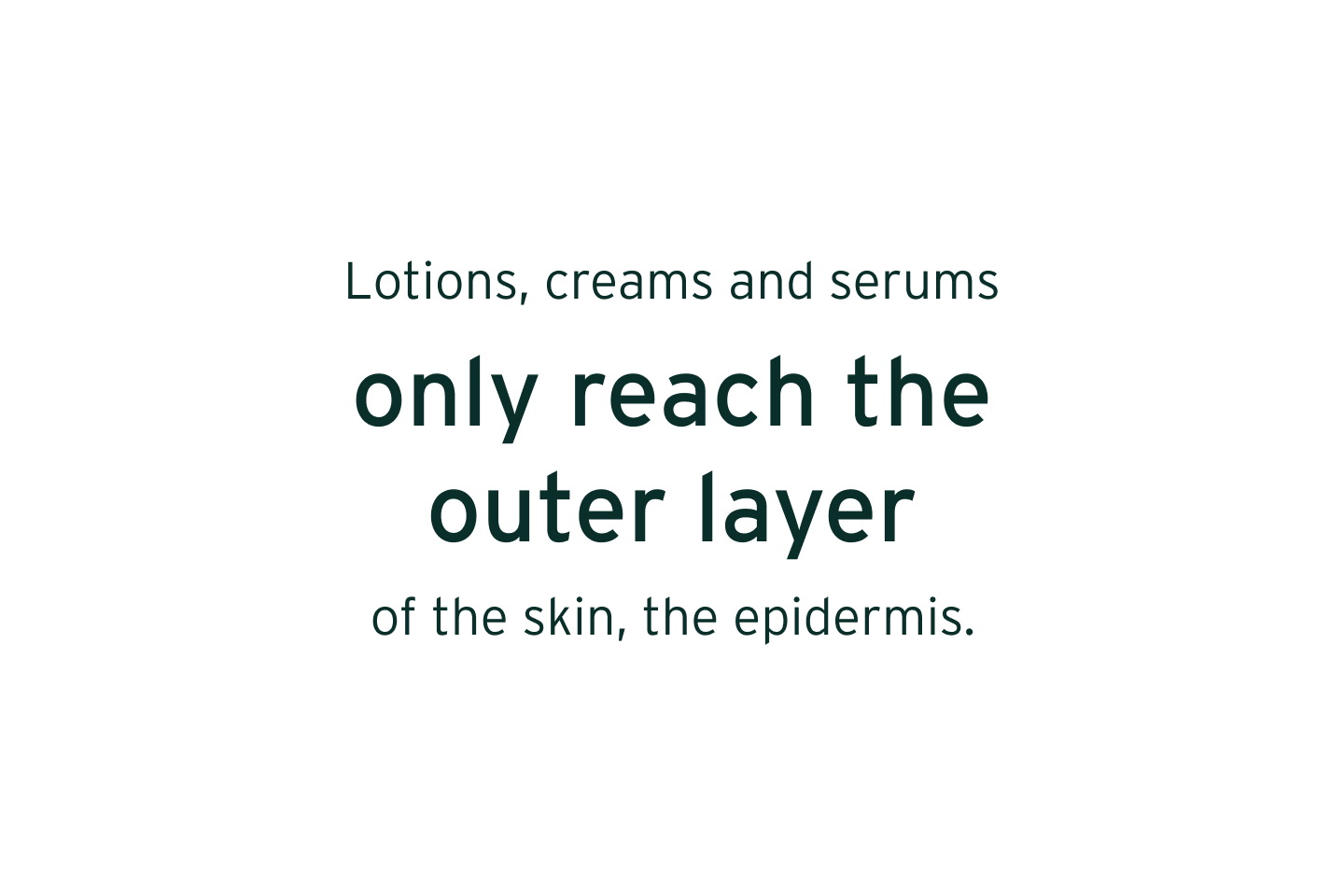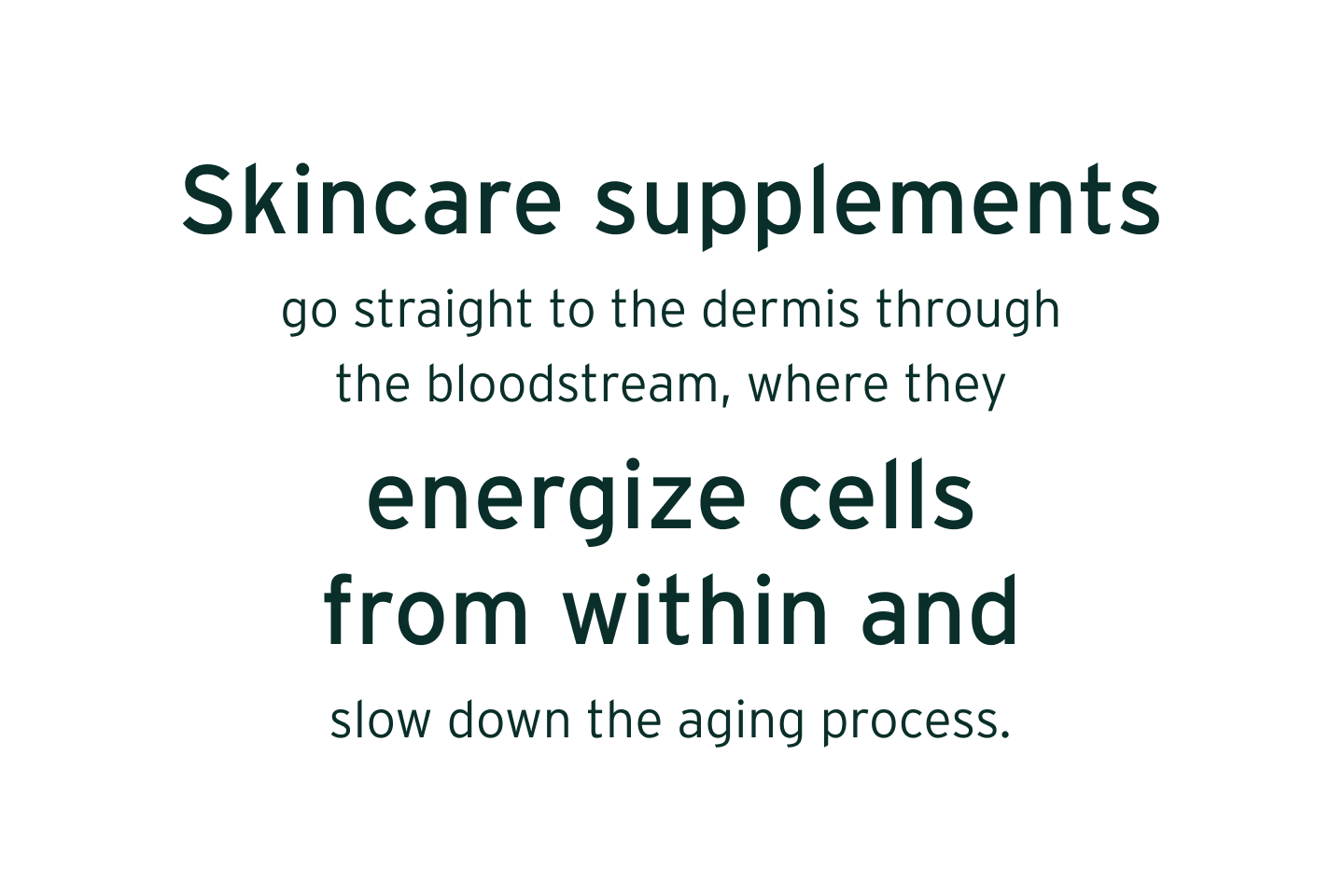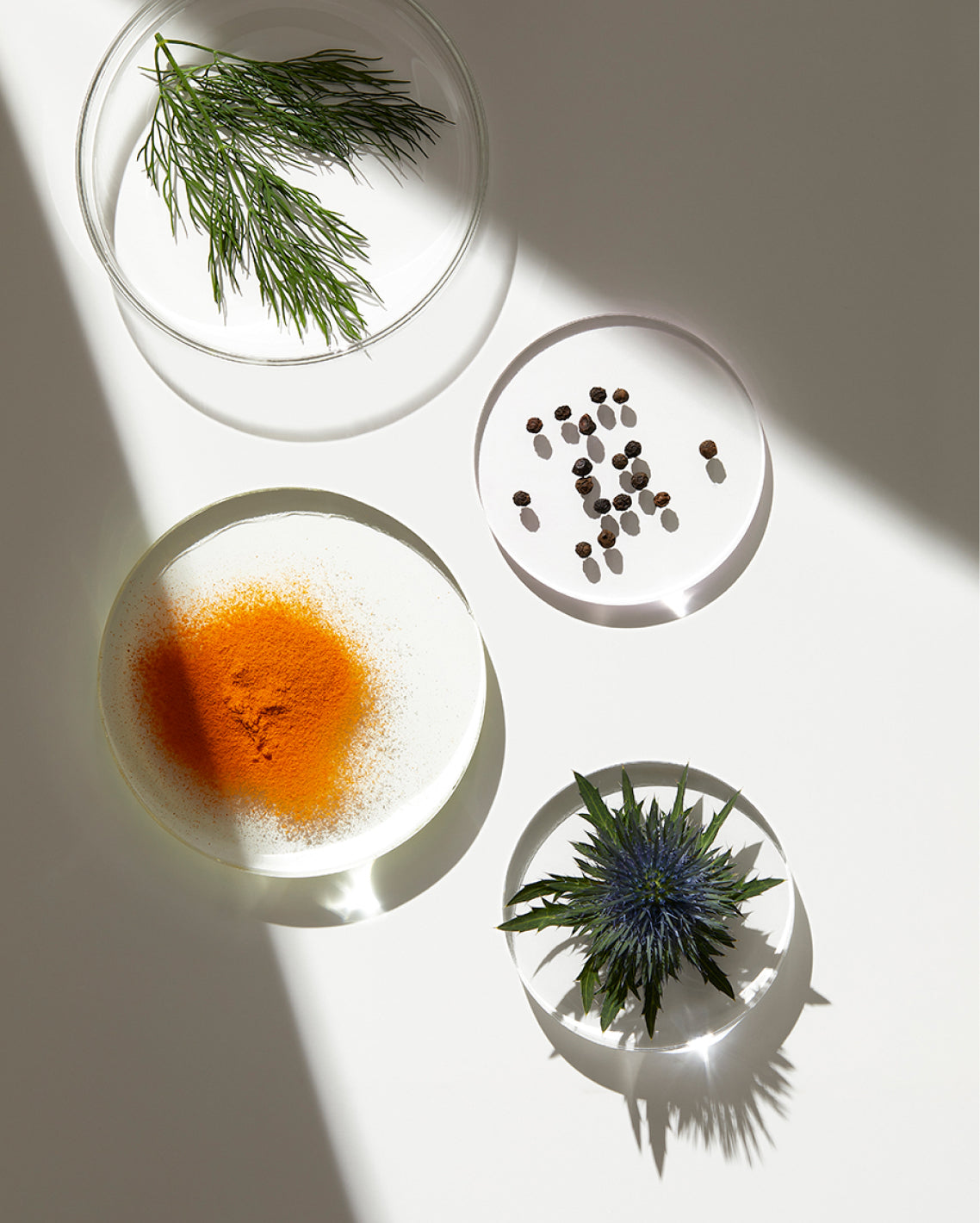 POWERFUL INGREDIENTS FOR VISIBLE RESULTS
Turmeric, Fisetin, and Holy Basil
Hydroxytyrosol and Fisetin
Holy Basil
Turmeric, Fisetin, and Holy Basil
Fisetin
Hydroxytyrosol and Fisetin
Milk Thistle
Tiger Grass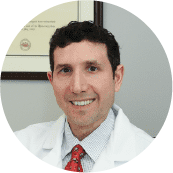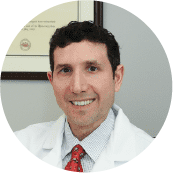 Chairman Premier Dermatology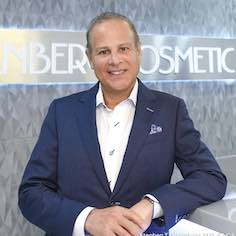 Board Certified Plastic Surgeon
"As an experienced, board-certified plastic surgeon, I have been waiting for a long time for a whole body approach to skin health that is truly sci...
Read More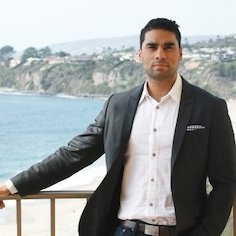 Partner - Longevity Vision Fund
"Aramore has pioneered some of the top longevity science in the industry, and has integrated into luxury skincare products some of the most evidenc...
Read More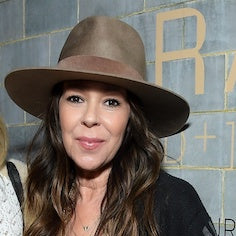 Celebrity Makeup Artist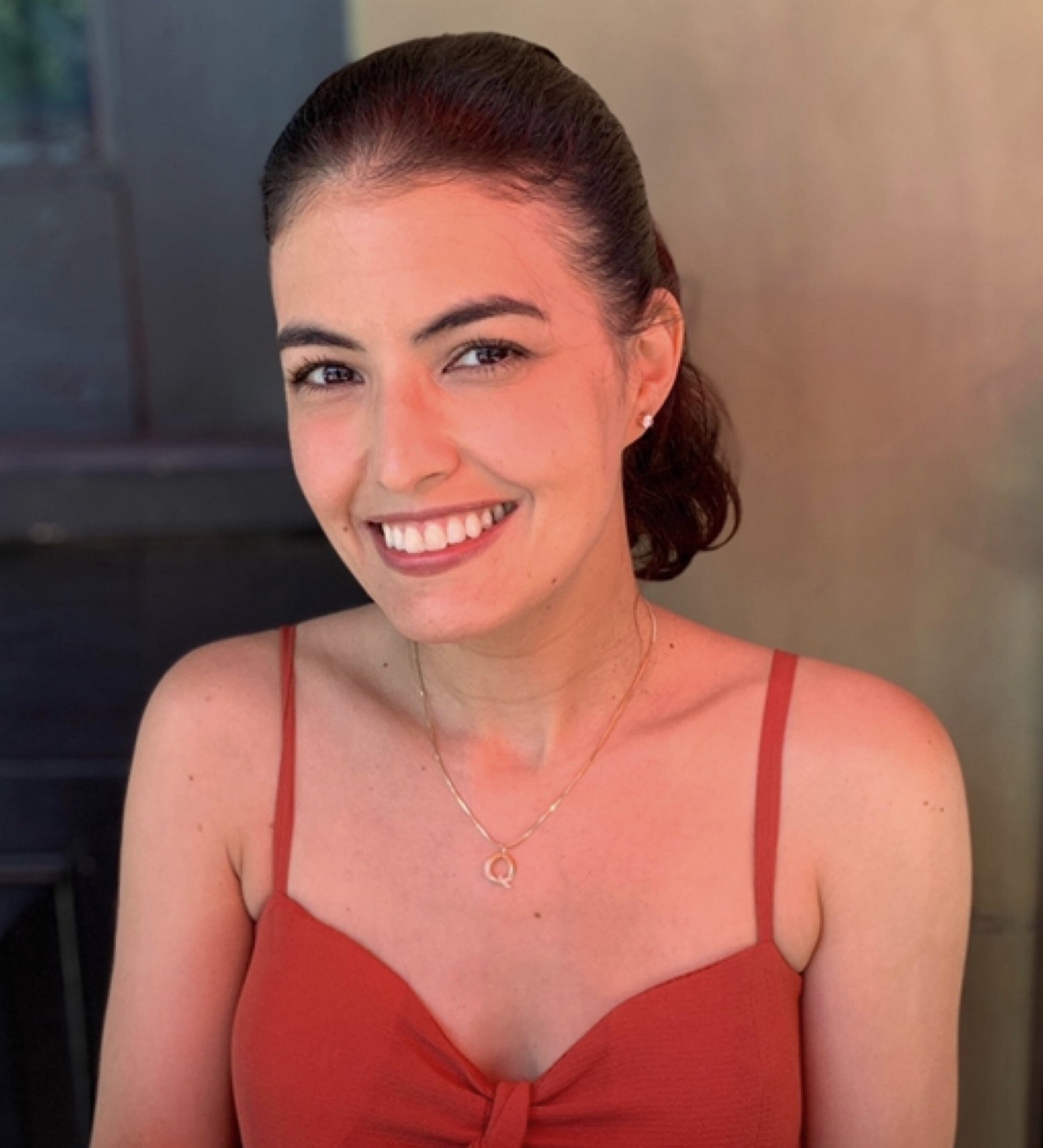 Actress
"I'm so grateful to have found Aramore. I have crossed into my forties and knew that I needed to get serious about the fine lines that were more an...
Read More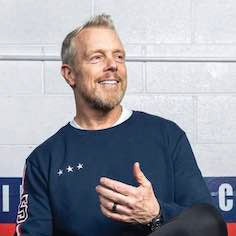 Former LA Lakers' Director of Strength and Endurance, Celebrity Trainer
"As someone committed to human performance and health, I like the whole system approach Aramore is taking to skin. Skin is the largest organ in you...
Read More
SKIN LONGEVITY STARTS WITH NAD+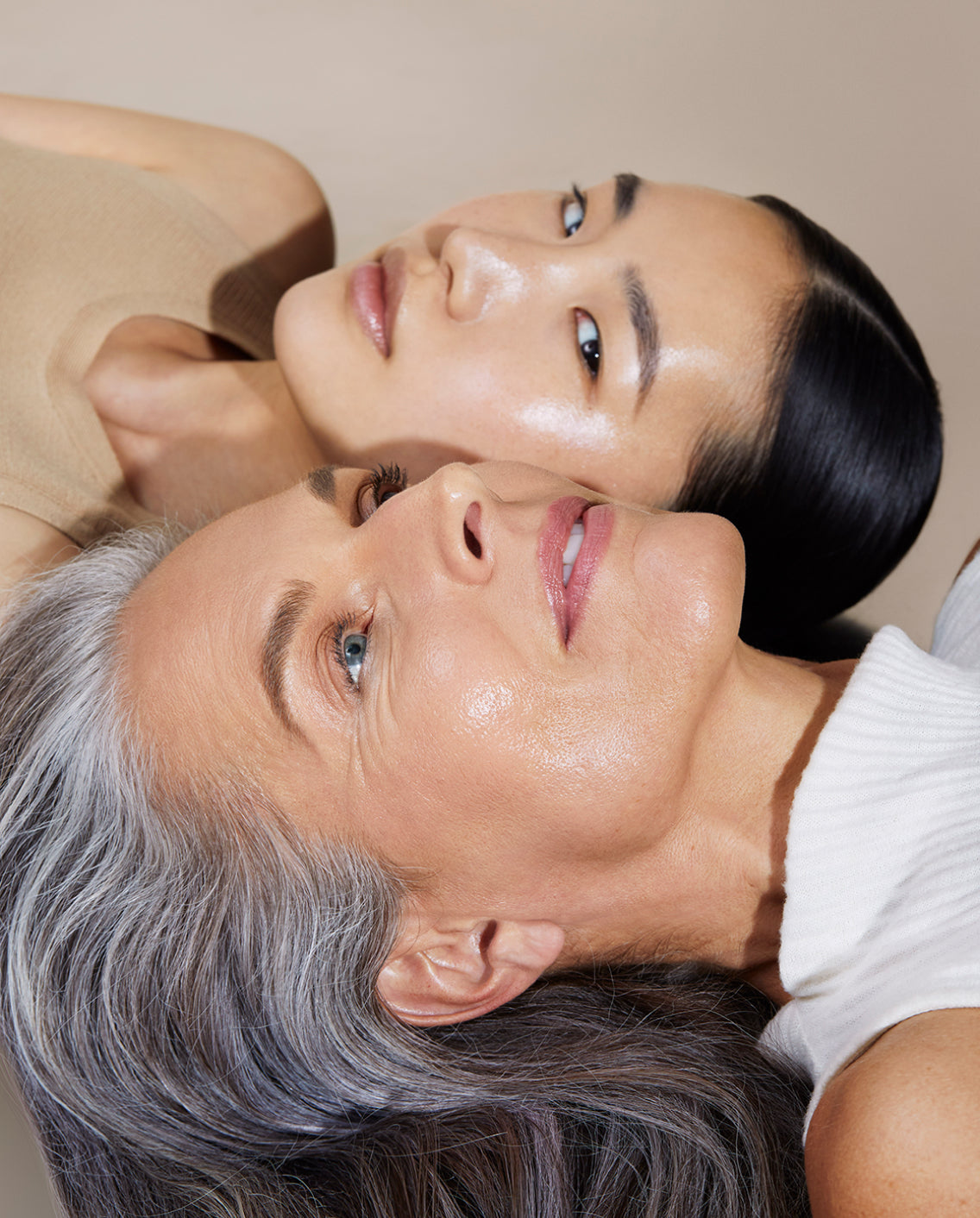 NAD+ (Nicotinamide adenine dinucleotide) is an essential molecule for human health and longevity.
It is scientifically proven that aging begins in our 20s and with that NAD+ levels can also decrease. Over time this leads to fewer skin cells being produced. And signs of aging appear. The good news is that our products help to boost NAD+ levels back up to youthful levels.
Increasing NAD+ helps enable the stem cells to create healthy new skin cells and counteract the signs of aging.
Stem cells are on standby to become a skin cell. The energy that the NAD+ helps transfer into the cells enables stem cells to become skin cells. We do not change the biology of the skin, we help it to function optimally.